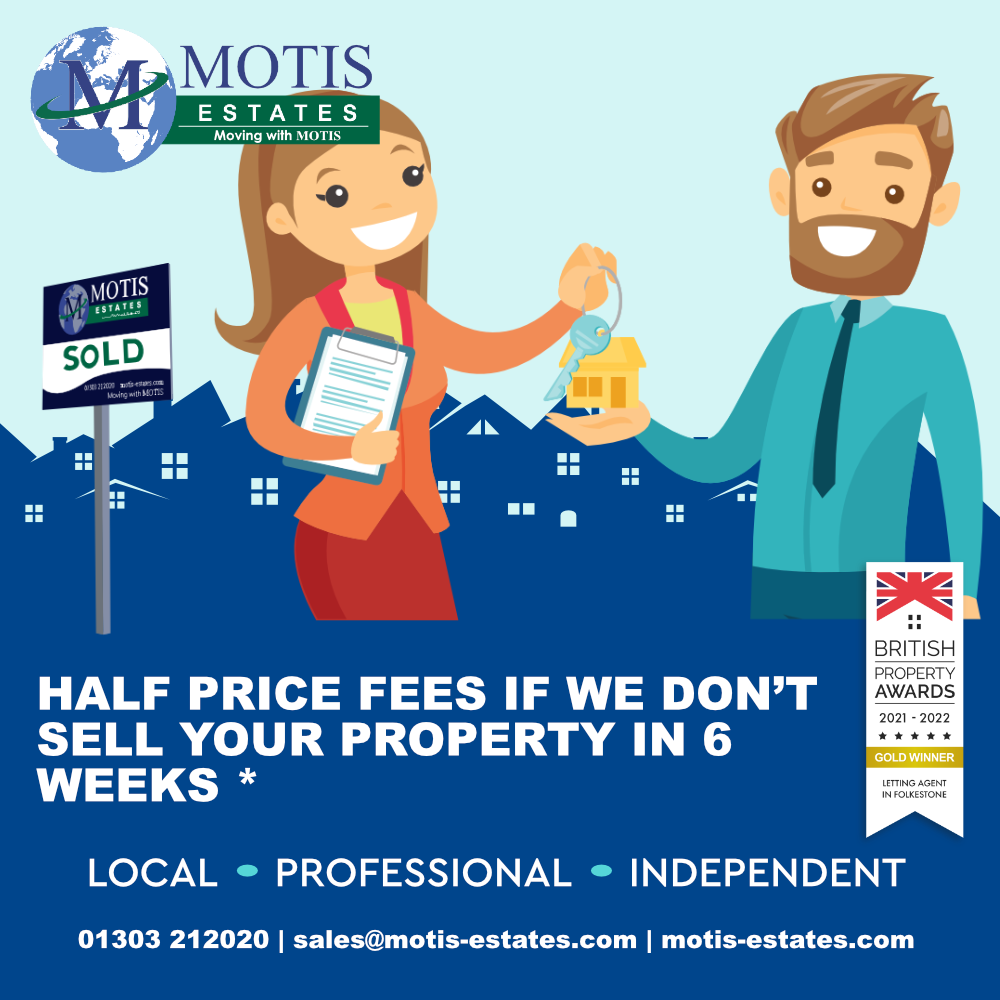 HALF PRICE FEES IF WE DON'T SELL YOUR PROPERTY IN 6 WEEKS *
Come and chat to one of our friendly team and find our how Motis Estates can help you.
Moving with MOTIS
No Sale No Fee
Free Photography
Free Floorplans
Free EPCRICS
Valuations
Local Knowledge
* Standard fee of 1% +vat will be halved if property not sold within 6 weeks. 6 weeks start from day of marketing. An acceptable offer is within 10% of the asking price. If this is received, the offer will not apply.
If you we can help you with any of the above please contact us on 01303 212020 | sales@motis-estates.com | motis-estates.com