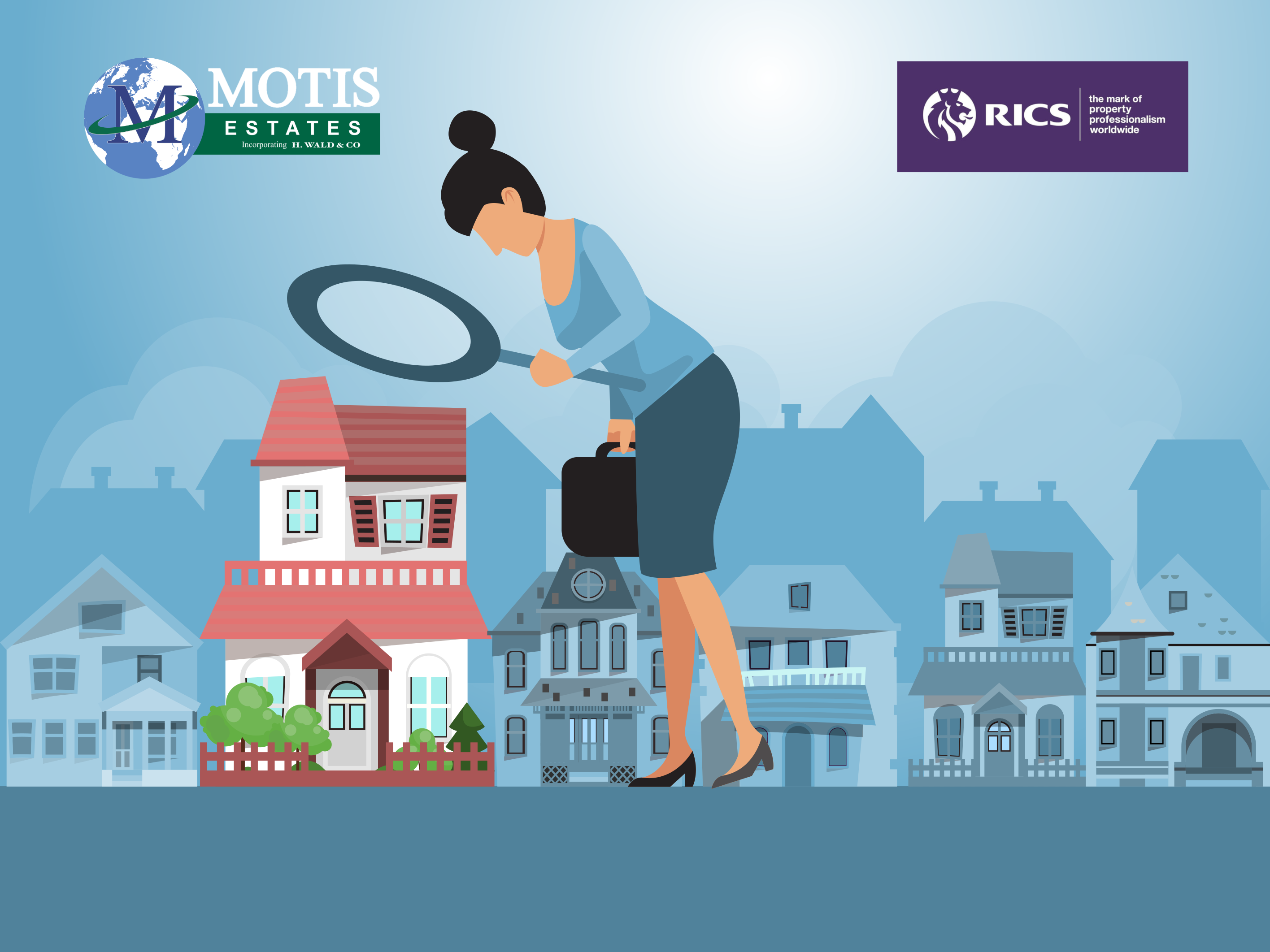 Do I need an RICS valuation?
The majority of RICS valuations for residential properties are for mortgage purposes. Banks and building societies insist on carrying out valuations to make sure that the money they loan to buyers is a safe investment. These valuations are normally arranged by the banks themselves and the reports are not normally shown to the borrower.
You may want to get an RICS valuation as part of a HomeBuyer or full building survey, so that you are armed with the true market value of your property. This can help with negotiations when buying and selling a house. You may be purchasing with cash and therefore require a RICS Independent Valuer to assess the properties true value, this is identified using our complex software tool, the Nationwide House Price index and our expert knowledge in the housing market.

With the introduction of Help to Buy and other shared ownership schemes, more and more people are discovering that they need to identify independent RICS valuation surveyors themselves. You will need a valuations if you want to sell a Help to Buy or Shared Ownership house, or if you would like to repay the loan. This is something Motis Estates can assist with and undertake on a daily basis for Target HCA and a number of Housing Associations.

Why can't I just use my estate agent's valuation?
Estate agents' valuation appraisals are carefully and professionally considered, but are ultimately designed to generate a sale. The number they use can be influenced by the desire for a quick move, for more commission, or simply to secure you as a client. They can also provide a range with a guide usually provided by the Estate Agent, this is not a valuation of your property.

Surveyor's valuations, on the other hand, reflect a fair and accurate market value that a willing buyer and purchaser would both accept. Surveyors are accountable for their valuation – they have to provide detailed evidence showing how they have come up with their estimate.
For this reason, RICS valuations are the only valuations that are accepted by most banks, Help to Buy and shared ownership schemes. The RICS is a professional institution that regulates RICS surveyors. RICS valuers must stick to the RICS valuation guidelines, known as the 'Red Book'.

What does an RICS valuation involve?
At Motis Estates, Kris Foster MRICS will assess the way the property was built, its size and location and its overall condition. He will use his 10 years' experience and technical training and will evaluate the property and how it compares to similar properties that have recently sold nearby. He will carefully document each part of the report so that it is clear how he has arrived at their valuation and demonstrate details of the comparable evidence used. He will also note down any assumptions made.

Do I need a survey as well as a valuation?

If you have a valuation, the overall structural condition of the property and presence of serious defects that affect value will be taken into account. But, importantly, any defects that do not affect value will not be covered. This is true even if they are serious and will need of costly repairs. Also, it is worth remembering that if the valuation has been managed by your lender, then you are unlikely to be able to see the results of the valuation inspection.
For these reasons, many people decide to instruct a HomeBuyer or building survey, in addition to the valuation, so that they have a detailed understanding of the property they are buying. We can assist with this as well if required.
If you we can help you with any of the above please contact us on 01303 212 020 or email kris.foster@motis-estates.com