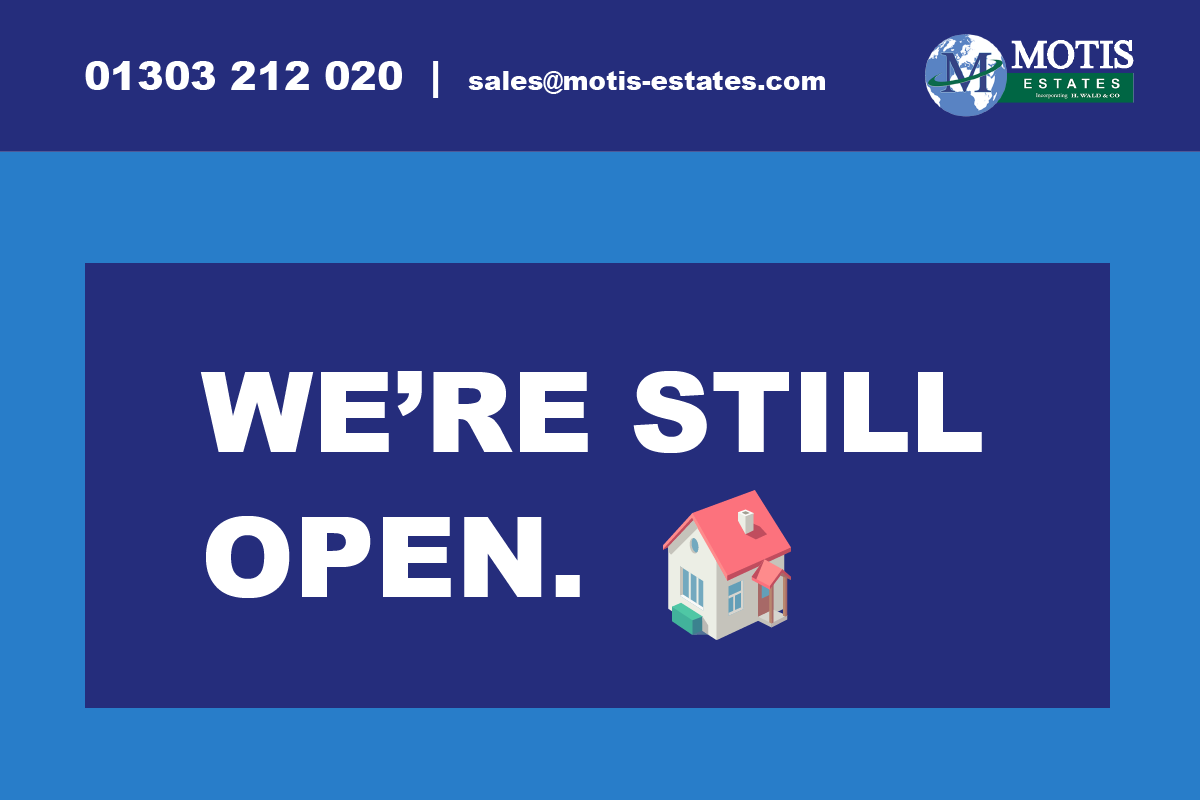 Motis Estates are still open for business as normal and we are still selling and letting properties in the Folkestone area with new properties being put on the market this week. We are maintaining a calm and practical approach to the issue but will also be taking the recommended procedures to protect both staff and clients.
We are in the process of evolving our business to undertake Facetime Valuations if you are still interested in finding out how much your property is worth or if you need to put the property on the market in the upcoming months, we are happy to undertake this and attend your property with additional protocols put in place.
We will continue to remain open at our normal working hours however please do not hesitate to contact us via phone (01303 212020), e-mail (sales@motis-estates.com) or Facebook for property advice if you are either self-isolating or do not wish to venture to the town centre. We want to ensure your safety and the safety of our staff.
Our approach will be to continue following the guidance of both the Government and Public Health England and will continue to be open, with additional procedures in place in the workplace.
Thank you for your understanding.
Kris Foster MRICS – Director
01303 212020